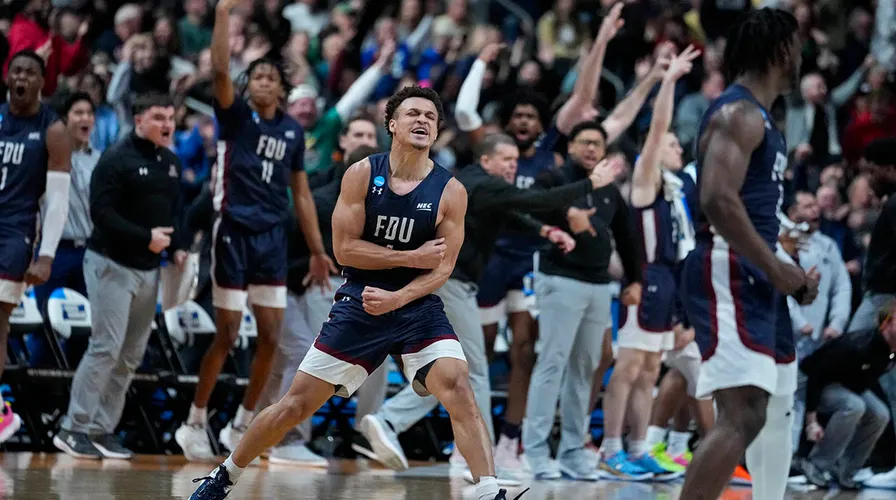 March Madness 2023
Every year millions of people fill out March Madness brackets, either to compete with friends or family, or just for fun to see how close they can get to guessing it correctly. This year has had its fair share of upsets and unexpected turns as we enter the sweet sixteen this week.
TJ Perry said that, "I have Houston going all the way. I feel like they've been the team to beat all season."
One of the craziest upsets of the season came when 16th ranked Fairleigh Dickinson stunned number one ranked Purdue in the first round 63-58. Only about 3 percent of people had Fairleigh Dickinson getting past the first round. And most people thought that Purdue had a good chance of making it to the final four. This is the second time a 16th seed has ever beat a one seed in men's basketball history. 
Princeton also had one of the craziest upset wins all year, beating second seed Arizona. After their win, only 0.12 percent of people's brackets were 100 percent correct. According to ESPN, about 11 percent of people, more than 1.8 million brackets, had Arizona in the finals. 
"
I thought that Arizona was going to win the whole thing. Now my bracket is messed up after they lost to Princeton."
— Micah Snell
Micah Snell, a huge College Basketball fan said, "I thought that Arizona was going to win the whole thing, now my bracket is messed up after they lost to Princeton."
There have been a lot of top games in this year's march madness tournament. The UCLA and Gonzaga game was one of the top games in the tournament. Julian Strawther (guard for Gonzaga) came up with a clutch three to win the game for Gonzaga. Another top game was the No. 3 seed Kansas State edged No. 7 seed Michigan State in a 98-93 thriller The point guard on Kansas State "Markquis Nowell" led Kansas State to an insane victory in overtime. He had one of the top performances ever in the tournament, he beat Mark Wades long hold record of more than three decades for the most assists in a game. Markquis Nowell put up an astonishing 18 assists and 20 points for Kansas state. 
So far up the the matchups and predictions have been astonishing in various ways during the tournament and are bound to be more interesting as it continues in the March Madness Tournament. The final four games will take place on March 1 and the Championship on the March 3.