Students Engage in Streaming Video, Cooking, and Developing Long Lost Talents during Quarantine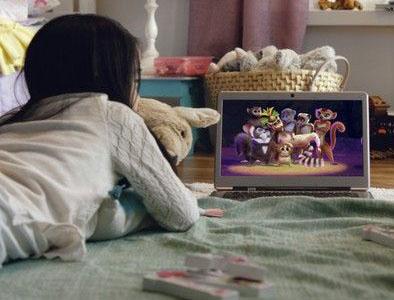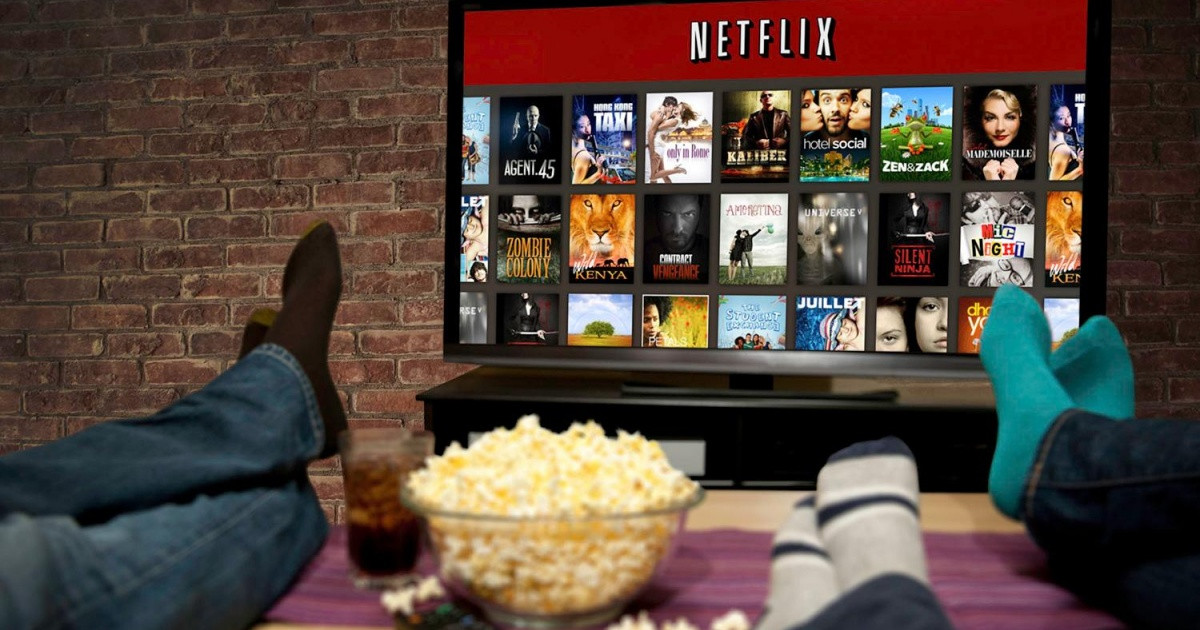 With so much free time and nowhere to go, what are students doing for entertainment?
Student journalist, Hallie Durham, went on a virtual quest and asked several students two questions.
What entertainment / streaming have you enjoyed and what is your favorite movie / tv show, etc. ?
"I love Netflix and Disney+. They both have so many different options to choose from. On Netflix, one of my favorite movies is To all the Boys I've Loved Before because it's just so cute and fun to watch. On Disney+, I love High School Musical and all Marvel movies."-Kaitlyn Allen
"I've become bored with movies during the pandemic. I have been listening to music, however, on iTunes. The three top artists I've been listening to are Alec Benjamin, The Oak Ridge Boys and Imagine Dragons. They all have select songs that have messages and melodies that are pleasing to me which speak of more positive things to be appreciated in this life."-Tyler Frampton
"I've been watching Dynasty on netflix but it got bad and so I've stopped. I've also been watching a lot of YouTube from outdoors."-Gavin Phillips
"I've personally enjoyed a lot of Netflix and YouTube recently. Notable series I have watched on Netflix include Schitt's Creek, Ozark, Sex Education, Grace and Frankie, and Tiger King to name a few. These shows are all really, really good, mostly because they tell a compelling story and have a bunch of really well written characters. I think my favorite show I have watched over this period is definitely Sex Education because it's a more real-feeling narrative on what it's like to be a teenager and deal with hormones and attraction to other people; It also has a super interesting story and really well-written characters."-Dylan Schreiber
"Disney+ and Netflix, my favorite movie currently is Onward because it was so cute and had such a good message."-Allie Kalen
"I have loved Amazon Prime as they have all the old Scooby-Doo shows and I love watching them. My all time favorite movie is Ferris Bueller's Day Off because it's so quotable, hilarious, and never gets old. It came on Netflix this year and I've probably watched it 6 times since!"-Alex Berry
"I have been watching Netflix, and at the moment my favorite is a western called Godless because I have been craving a good western, and it has been so fun and gritty. The characters are just so tough, it's so nice."-Gwyn Fowler
"I'm watching LEGO Masters on Hulu because LEGO is fantastic and the people in this show are incredible at it!"-Tommy Hale
"I have really enjoyed spending time on Disney+ because I can relive my childhood and share my favorite TV shows that aren't shown anymore to my siblings and completely blow their minds. My current favorite Netflix series is A Series of Unfortunate Events, because the acting is terrible, but that's the whole point! That's what makes it hilarious!"-Alice Scott
"I've been playing a lot of Minecraft with my siblings, and a favorite tv show right now is Merlin – the binge-watch is REAL."-Caleb Christensen
What new hobbies / skills / chores have you been doing during the "stay at home" time and what have you learned about yourself during periods of isolation?
"I've been sewing, I made a couple of cloth masks to give to people in need. It took about all of spring break to sew eight masks because I had to do it by hand. I did it because I realized that there are always people in need, and I've realized how much I miss seeing places."-Gavin Phillips
"Mostly I have been cooking to entertain myself, and I have made everything from waffles from scratch to an oven-baked chicken croquette to fresh hollandaise sauce. Honestly cooking and baking is a huge outlet for me, and this time off has given me the chance to see that I am super intuitive when it comes to planning a meal, and that I can usually pull it off with different ingredients than what is called for."-Dylan Schreiber
"During all of this I haven't done much, but I have done some chores. I've cleaned my room too many times to count, and I also fixed some clothes that had ripped. I learned that I don't like staying home this much and I get bored too easily, and I miss my friends and school so much."-Kaitlyn Allen
"I've actually been trying to learn something new every day, so far I've learned more about recycling, how the USPS works, a big science fair called ISEF (which I didn't even know existed), and I learned more on how the first few Star Wars movies were made.  What I've learned about myself is that although I do love alone time and being forced to stay in my home, I hate it when it's for long periods of time."-Allie Kalen
"I've been learning how to cook foods such as chicken and various vegetables. I feel like a mature adult when I cook something instead of heating something up in the microwave. I've been maintaining contact with my friends, I began to call people for a few minutes to strengthen relationships and help people feel that special feeling when a friend calls. I took up solo hiking, it's an experience where I get to enjoy the wilderness that God created in which I can enjoy and cherish, breathing in the cool air and having a good activity to keep me busy. I've used chess as a way to bond with my brother and strengthen my intellectual thought patterns."-Tyler Frampton
"During quarantine I have picked up knitting. My great grandma was a fabulous knitter so I am trying to keep up the family tradition. I also have attempted to learn how to juggle. Keyword: attempted, as it's still a work in progress. I've learned that I as an extrovert do not do well in isolation situations and try to get as much interaction as possible via phone calls, video chats, and even letters. Taking it back to the days of the pony express."-Alex Berry
"I haven't done much, since I have bronchitis, but I have learned that I really don't need people. I mean I miss people, especially my best friend and boyfriend, but I've found my cat, hamster, and fish help with feeling down."-Gwyn Fowler
"I've been going for walks a lot. Turns out monopoly is fun too, I've played that with my sister quite a bit. I've learned that I don't enjoy being sad so I'm good at telling sadness no and just being happy."-Tommy Hale
"I've been using a lot of spare time to draw and create worlds and things inside my head, and I've learned that when I put my mind to it, all sorts of cool things come out."-Caleb Christensen
"Some of the skills that I have been developing are playing the piano and painting. I got new paints this last Christmas and I have been painting on the walls ever since the beginning of the quarantine. I have also been playing the piano since about 4th grade, but basically quit at the beginning of Sophomore year…I have found some great YouTubers that play popular songs on the piano at a slow pace and they aren't too complicated, so I'm able to play most of the treble part within an hour. Also, as an avid Disneybounder, I have been building up my Disneybound collection on Pinterest. I think I've spent more time than I want to admit just organizing and planning all of my Disneybounds late at night. The one thing I have learned most about myself is that I've actually become more creative with what I've been allowed to do during this quarantine. I've been more exposed to a lot more ideas that I wouldn't have been able to go through if I was still busy with school and work."-Alice Scott